About Our Team
We are all about dedication to create your unforgettable African experiences.
Our Story
East Cape Tours & Safaris Ltd are your professional partners dedicated to making holidays special, memorable and unique.
East Cape Tours was established in 1998 by Colin Dilland, who came to South Africa from the UK in 1995. While living in the country, he organized a number of holidays for friends and family, falling in love with the country and all it has to offer. He decided to stay in South Africa and organize holidays, and so East Cape Tours was born.
As an online tour operator, East Cape Tours has a dedicated digital operations team that provides clients with interactive and customizable itineraries. With a wide range of websites focusing on individual destinations, we cater to diverse travel preferences. Our team at East Cape Tours operates 7 days a week, ensuring that we are always on-hand to provide clients with the best service possible, ensuring they experience a memorable African holiday.
Our knowledgeable travel experts are passionate about Southern Africa and possess firsthand experience regarding the destinations we offer. They build strong relationships with each client, suggesting only the best accommodations and packages tailored to their preferences. At East Cape Tours, we strive to deliver exceptional service, create unforgettable travel experiences, and go above and beyond to meticulously plan and execute every detail of our clients' African holiday, leaving them with memories that will last a lifetime.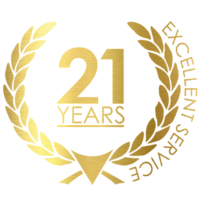 21 Years dedicated to creating unforgettable Safari experiences.
Why Choose East Cape Tours
We pride ourselves on being very familiar with the area, and offering exciting trips to both the well-known areas and the more quiet, unexplored places.